Attention Sonoma County Fire Victims
Did your deck suffer damage in the recent Sonoma County Fires? Deckmaster Fine Decks can give you a free safety check and evaluate the stability of your deck after the fires. We also provide highly detailed quotes for insurance claims. We do partial deck repair or a complete rebuild as needed. Together we will rebuild – We are Sonoma County Strong!
Deck Restoration, Refinishing & Repair
Don't let your deck go unprotected this Winter!
Deckmaster Fine Decks is the leading company in deck restoration and refinishing in Sonoma County. We have returned hundreds of decks to like-new appearance, all around the North Bay.
If your deck hasn't been maintained perhaps the nails are popping up and the surface is rough and splintery. Then it's time to do that all-important maintenance so that you can get many more years out of your wood deck.
Deck Building in Rainy Weather?
We do it all the time!
We often get asked during the winter months about timelines for building a deck. Turns out, sometimes the rainy season is the best time to get your deck built quickly. The rain doesn't interfere with our building process unless there is thunder and lightening.
So next time you see rain drops, you can imagine a new deck being built just for you by Deckmaster Fine Decks.
Find out what our satisfied customers are saying about their Deckmaster Fine Deck!
Deckmaster Fine Decks is a deck building contractor who creates beautiful decks for your home. We have been building decks in Sonoma County for over 22 years and were recently awarded Best Decking Contractor in the Northbay Bohemian's Reader Poll.
We would be honored to work with you to create the deck of your dreams.
"We discovered Weston while looking at general contractors, but what impressed us about Weston was the fact that he had designed the (DeckMaster) Hidden Fastener System and he knew more about decks than anyone I had met in my whole life. He seemed authentic, honest, factual and straightforward. Those were all important and that's why I chose him to build our deck.
I really like that there are no nails or screws and I love the structural rigidity of it. We also have a ramp on this deck that we didn't think we were able to do. But Weston showed us how it could be done.
We like the wonderful look and the fact that it blends in so well with our home. The quality of the work is beautiful.
The building process was great. Miguel and Otoniel were very polite and respectful of us and our home. They kept in touch with us about when they'd be here and what they would be doing. All perfectionists!
We'll be entertaining our friends and family and partying this summer on our lovely new deck.
Trending Now!
Low Maintenance Decking
What is it? Americana™ is a new generation of Thermally Modified Pennsylvania hardwood decking, cladding and porch flooring transformed by heat and steam, for long-lasting beauty in your outdoor living spaces.
Zuri Premium Decking – Most decking materials have some level of compromise: either you get the beautiful hardwood of your dreams, or you opt for something lower maintenance with less style. A Zuri deck accomplishes the best of both worlds — the look of real hardwood with the worry-free maintenance of a composite.
"We knew when we contacted Weston that our project would be challenging. The oldest section had rotted out to the point where one's foot could break through certain planks. We had seen his website and knew that we wanted to go with a "high-five" railing which would preserve the views and was less costly than other cable rails. The craftsmanship was absolutely wonderful…"
Deckmaster Fine Decks, Inc. has achieved the coveted and prestigious Diamond Certified award for twelve consecutive years.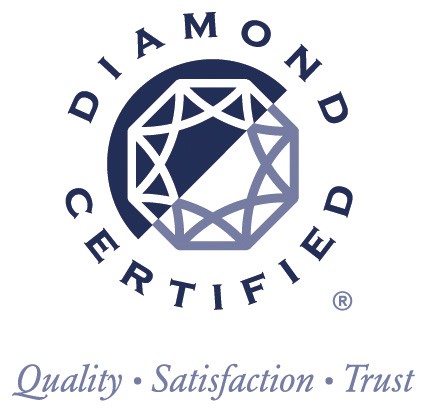 Awarded to Contractors that rate "highest in quality," this means that our customers have completed ongoing customer satisfaction surveys. Read our report at Diamond Certified.
Diamond Certified Expert Contributor, Weston Leavens speaks about why his patented Hidden Bracket System is the ONLY way to install your deck.
Watch the video to discover why…
"Weston and his Crew are true professionals and we are beyond pleased with their work. The deck and fences they just built for us are truly amazing and look like a work of art. Top of the line here and we are glad that we found them. Thanks again for the awesome job you did for us!"
Awards
Weston Leavens (AKA the Deckmaster), has received top industry awards for his winning designs and craftsmanship. Read more….
(< Click for report)
"Congratulations on earning Diamond Certified. Most deck and patio contractors can't qualify for Diamond Certified because of the satisfaction standards required….I was impressed with all of the enthusiastic customer comments I read in the verbatim customer survey comments…." Jim Stein Founder and CEO of American Ratings Corporation
Weston Leavens and his company, Deckmaster Fine Decks, added to their list of honors and awards in October, 2008 by winning the "Build a Deck, Win a Deck" contest sponsored by the California Redwood Association and Mead Clark Lumber.